National Award for Kim and Colwall CC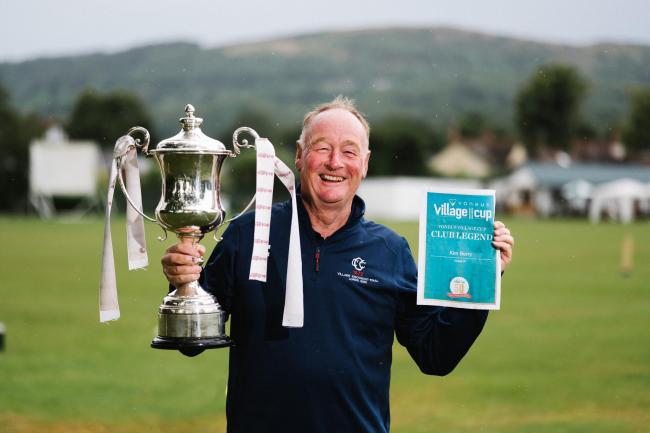 2 Sep 2021 | By
A HEREFORDSHIRE cricket club's chairman who watched his side win at Lord's last season has won a national grassroots cricket award for his efforts developing a welcoming and inclusive atmosphere at the club.
Colwall Cricket Club chairman Kim Berry has been named the latest winner of the Voneus Village Cup Club Legend award.
The award celebrates individuals who show dedication and passion to the sport and their communities.
As chairman of the club for the last five years, Berry has overseen an overlapping of the club into the local community, helping turn the side into the hub of the village after moving back to the area in the late 2000s.
"My heart is at Colwall, said Berry.
"I'm fortunate that my wife is very tolerant and accepting that for five or six months of the year, cricket clubs form most of my life.
"Sometimes cricket clubs can stand aside a little bit from the community, so I wanted it to become a part of the community and I think we've nearly reached that."I wanted the club to be like when I was a child: family oriented and children playing cricket on the sidelines.
"Saturday afternoon, the benches are full around the ground, and people are coming down and enjoying themselves socially – it brings joy to my heart."
Berry, who grew up in a house next door to the club's ground, is a second generation of his family to serve the club.
His father George served as chairman and groundsman until his death in 1977, his uncles played in the side's first XI and his mother made teas for the players for 56 years.
Kim and his two brothers, Adrian and Jonathan, have continued the Berry family's legacy at Colwall, with all three having captained the first XI while Adrian is currently the club's president and Jonathan is heavily involved in volunteering.
Since Berry took the role of chairman, the side has now expanded to feature four men's Saturday competition sides, a women's team with 45 members and more than 200 children from the village and surrounding areas playing junior cricket.
Under Berry's stewardship, Colwall have managed to add national silverware to their trophy cabinet, beating Redbourn by six runs at Lord's to get their hands on the Village Cup trophy in 2020.
"It was about opening it up and making people informed, and telling them we're a welcoming cricket club," added Berry.
---
Latest News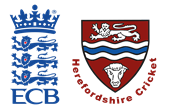 CRICKET COMMITS TO ACTION PLAN TO TACKLE RACISM AND ALL FORMS OF DISCRIMINATION
---
Events
Marches League AGM
7:30 PM
Herefordshire Cricket Board Meeting
7:00 PM
Herefordshire Cricket Board Meeting
7:30 PM
Safeguarding and Protecting Children
6:30 PM
Foundation 1 Course
9:30 AM
Safe Hands Training (Club Safeguarding Officers)
6:30 PM
Foundation 1 Course
9:30 AM
Herefordshire Cricket Board Meeting
7:00 PM
Safeguarding and Protecting Children
6:30 PM
Safe Hands Training (Club Safeguarding Officers)
7:30 PM
---