Rob Staite Award goes to Bob Hall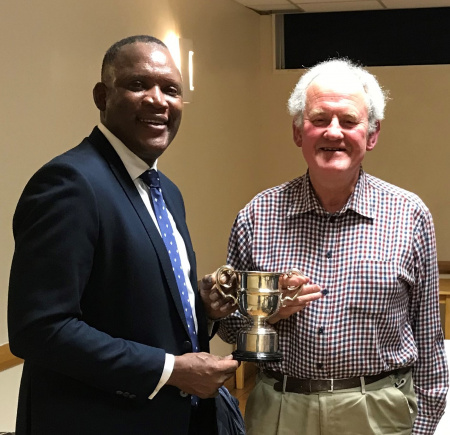 3 years ago | By Stephen Watkins
-Bob Hall, the former Chairman and Treasurer of the Herefordshire Schools Cricket Association, was presented with the Rob Staite Award for Lifetime achievement in Herefordshire Cricket for 2018. The presentation was made by the former England fast bowler Devon Malcolm at the recent Hereford Cricket Society talk.
Bob has been associated with Herefordshire Schools Cricket for over 30 years and was Chairman of the English Schools Cricket Association in 2011/12, when the U15 Bunbury Festival celebrated its 25th Year at Monmouth School. Even though retired he still co-ordinates all the Secondary School Cricket competitions in the County culminating in a programme of Finals across u11, u12, u13, u14 and u15 age groups and in 2018 introduced a Girls Hardball competition.
Devon Malcolm is renowned for his devastating spell of fast bowling against the South African's at the Oval in 1994 when his 'your history' comment resulted in career best figures of 9 - 57 in the second innings. In total he played 40 Test taking 236 wickets, in his First Class career he claimed over 1,050 wickets.
Devon is now also an Ambassador for Chance to Shine
The Rob Staite Award is presented annually in memory of Rob, who was just 35-years-old when he died of cancer in 1997. An opening bowler, who was well known across the County also ran the successful financial business Catley Staite, began his cricketing career at Kington Cricket Club. He then played for Hereford City Sports Club, captaining them in the 1992 season. Rob also played in the Hereford Evening League for Nomads, Hereford City Sports Club, Lads Club, Brockhampton and Woodpeckers.
---
Latest News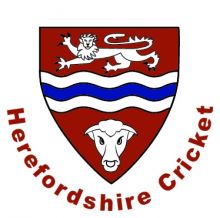 Closing date Friday 5th November 2021.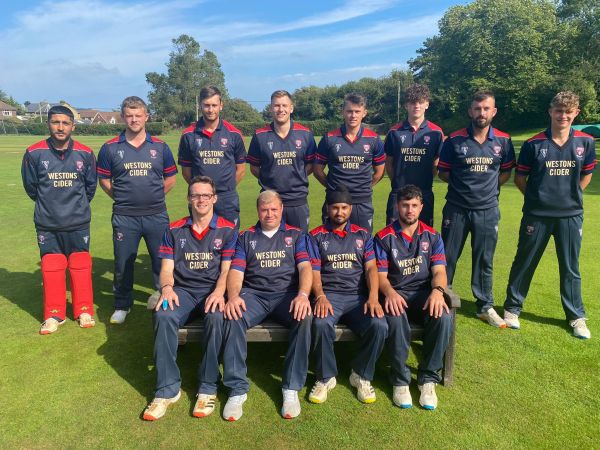 Herefordshire travel to Isle Of Wight for a weekend of cricket.
---
Events
Safeguarding and Protecting Young Children Course
6:30 PM
Marches Awards Evening
7:30 PM
Herefordshire Cricket Board Meeting
7:00 PM
Safeguarding and Protecting Children
6:30 PM
---