New Board Director - recruiting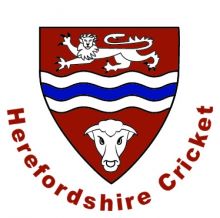 19 May 2022 | By Kirsty Sockett
WE ARE RECRUITING!!
We aim to be recognised as the leading gender-neutral sport across the County, offering opportunities for inclusive participation for any level of ability through work with Clubs, Schools and Community Bodies.
To help us achieve our ambitions, we seek to appoint a new Board Director with expertise in commercial strategy, including, for example, through marketing and communications, sponsorship and/or fundraising.
The successful candidate will bring a passion for developing grassroots cricket opportunities across the region and a commitment to enabling a diverse environment aimed at increasing participation in the game.
Time Commitment
There is an overall anticipated time commitment of 12-15 days per annum although this can vary. This would include attendance and preparation for:
Monthly Board meetings
Attendance at other meetings/ events/ fixtures (diary permitting)
Regular contact with the Chair and Operations Director of HCB

Fore more information and to apply please click here 
---
Latest News
---
Events
Super 1's - All disabilities welcome Age 12-25 - Every Thursday from 4.30pm-5.30pm starting 19th May
4:30 PM
Schools Dynamos festivals from 14th June to 24th June
9:15 AM
HCCC U14 V Wales U14 Eastnor
11:00 AM
Cricket wales U12 V HCC U12 at Kidwelly CC
12:00 PM
All Stars and Dynamos every Monday night
5:00 PM
Edd Price Cup - Pentland Gardens
11:00 AM
HSCA Plate - Pentland Gardens
11:00 AM
Girls EPP - Pentland Gardens - every Thursday
4:00 PM
HCC U12 V Cricket Wales U12 - Pentland gardens
11:00 AM
Cricket wales U11 v HCC U11 - Port Talbot
11:00 AM
Wiltshire U18 V HCC U18 - Burbage and ER CC
11:00 AM
HSCA Schools Cups and Plate U13 - Pentland Gardens
1:00 PM
JKHS Girls V Lady Hawkins Girls - Pentland Gardens
6:00 PM
HSCA Schools Cup and Plate U12 - Pentland Gardens
1:00 PM
Dynamos - Year 4 county final - Pentland Gardens
9:15 AM
---